We are Manufacturer, Supplier, Exporter of Shell and Tube Heat Exchangers, Plate Heat Exchangers, Marine Heater, Drum Heater from Pune, Maharashtra, India.
Shell and Tube Heat Exchangers
We are instrumental in offering a wide range of Shell And Tube Heat Exchanger to our clients. In synchronization with the set industry standards, our provided heat exchanger is precisely manufactured using high grade raw material and latest technology. Owing to its rust resistance and low maintenance features. This heat exchanger is widely appreciated by our precious clients. Moreover, to ensure the best quality our offered heat exchanger is tested by our quality experts on various quality parameters.
Features : Sturdy built, Low maintenance, Rust resistance, Smooth operation, Perfect finish, High thermel efficency
Plate Heat Exchangers (PHE)
We are a unique name in the industry to provide our precious clients an exclusive range of Plate Heat Exchanger. Our offered heat exchanger is exclusively manufactured using the optimum grade raw material and modern technology in synchronization with the set industry standards. Owing to its suitable usage in various industries for different specific purposes, this heat exchanger is very popular among our clients. Furthermore, to ensure the best quality, the provided heat exchanger is precisely tested by our quality controllers.
Features : Corrosion free, Less maintenance, Compact structure, Dimensional accuracy, High operational accuracy.
Marine Heaters
We are one-step ahead of our competitors in offering a wide assortment of marine heaters. These are designed and developed by implementing cutting edge technologies and using best quality components. Our marine heaters are extensively energy efficient and admired for their compact size and excellent performance. Our clients can avail these heaters in various technical specifications.
Features : Energy efficient, Long functional life, Consistency.
Drum Heater
We are leading manufacturers of Drum Heaters and our drum heaters are used to pre-heat liquids in drums or pails to make them less viscous and more flow able. They are suitable heat sources when heat is required to handle liquids during pouring, dipping, coating or mixing operations. Our drum heaters are made to brace a drum externally and they are easily installed and removed when needed. This drum heater is developed for heating the drum in vertical position. The electrical heating element is housed in a robust metal casing with castors and hinges for easy slip into position around a heavy drum. The elements are spread uniformly and backed with 50 mm thick thermal insulation to ensure the better thermal efficiency. Base heater is also provided for better heating efficiency.
Features : Easy installation and removal, Suitable for standard drum sizes, Unmatched resistance to corrosion, Impeccable functionality, Superior functional life,
Energy cost is ever increasing and would be increasing forever. It is our responsibility to preserve the already scare natural resources and improve our margin.
This is achieved by reusing heat which can be done by using heat exchangers .
We tend to study customer requirement and then considering the pay back time for it, we offer cost efficient system, which is tailor made as per customer requirement, it is not a traditional pre designed Product.
We design and supply shell and tube heat exchanger and also PHE as per customer requirement.
We also provide replacement spare and servicing for following models. We can also provide fully tested and with warranty Re-conditioned plates for gasketed plate heat exchanger.
We provide Regasketing service for complete plate stack of different brands.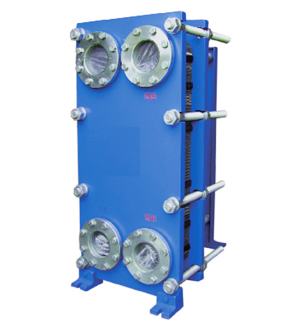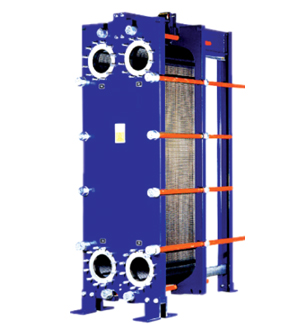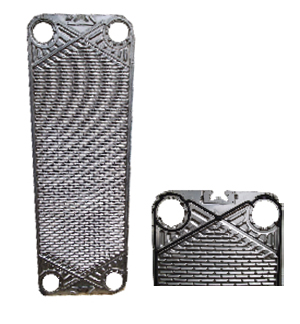 ALFA LAVAL
A series
M series
P2 series
T series